Available for Catered Events Only.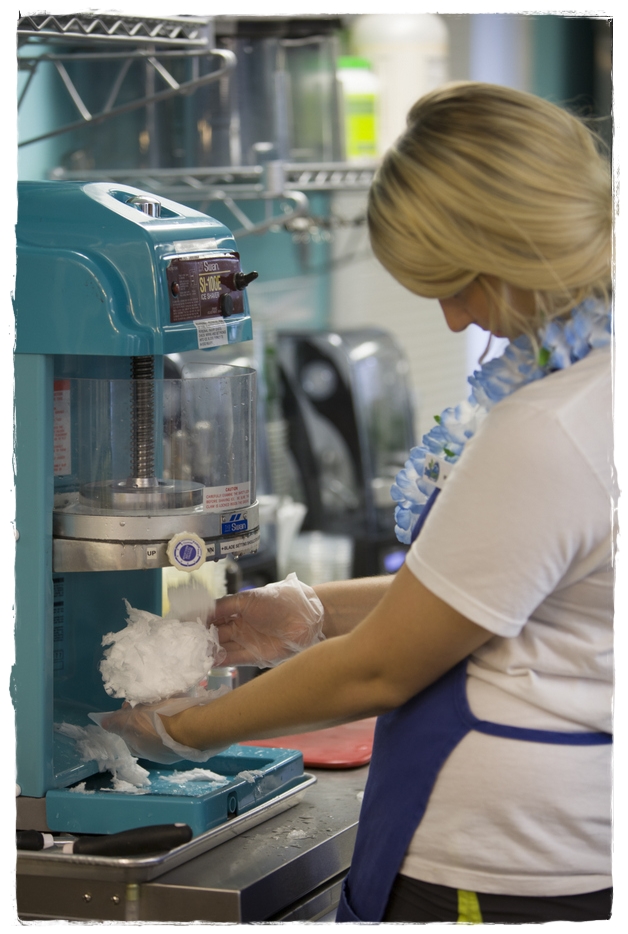 "As a surfer, when you make a pilgrimage to the North Shore of Oahu, Hawaiian shave ice is a must on your 'to-do' list…We're bringing Hawaii to Wrightsville Beach."
– Owner, Rick Civelli
Available for Catered Events Only
Hawaiian Shave Ice (that's shave, not shaved!) is like the real shave ice you would find on the Hawaiian Islands. This frozen treat comes in a variety of amazing flavors, from the fruity to the exotic. When you eat one of SurfBerry's shave ices, flavored with our tasty syrups, you'll feel like you're in a tropical paradise as you cool off on a hot summer day in Wrightsville Beach! Some of our flavors are even flow in straight from Hawaii and are made with organic cane sugar, that's right no High Fructose Corn Syrup and served in biodegradable corn based flower cups. Our ice blocks are made in house with reverse osmosis purified water so you can be sure the taste is nothing short of amazing!
Popular Combos with Vanilla froyo
Tidal Wave
Blue Raspberry & Lemon Lime      
Surfin' USA
Strawberry, Blue Raspberry, Coconut & Snow-Capped
Coco-Crazy
Blue Hawaiian, Coconut, Pina Colada, Snow-Capped & Coconut Flakes
Wrightsville Float
Root Beer or Cola & Snow-Capped
Tropical Dreams
Passion Fruit, Orange, Guava & Snow-Capped
BVI Pain Killer
Dreamsicle, Coconut & Li-Hing-Mui
Create Your Own…..Grom  – Kahuna
Banana
Blue Hawaiian
Blue Raspberry
Cherry
Coconut
Cola
Cotton Candy
Dreamsicle
Grape
Guava
Lemon-Lime
Li-Hing-Mui
Ocean Mist
Orange
Passion Fruit
Pina Colada
Pink Bubble Gum
Pink Lemonade
Polar Punch
Root Beer
Strawberry
Tiger's Blood
Tutti Fruiti
Watermelon
Add-In's…

Add Froyo   ][  Additional Flavors  ][  Sour Spray  ][  Snow Cap  Locals Favorite*  ][  Hershey's Chocolate