We surf, we SUP, and we love healthy stuff!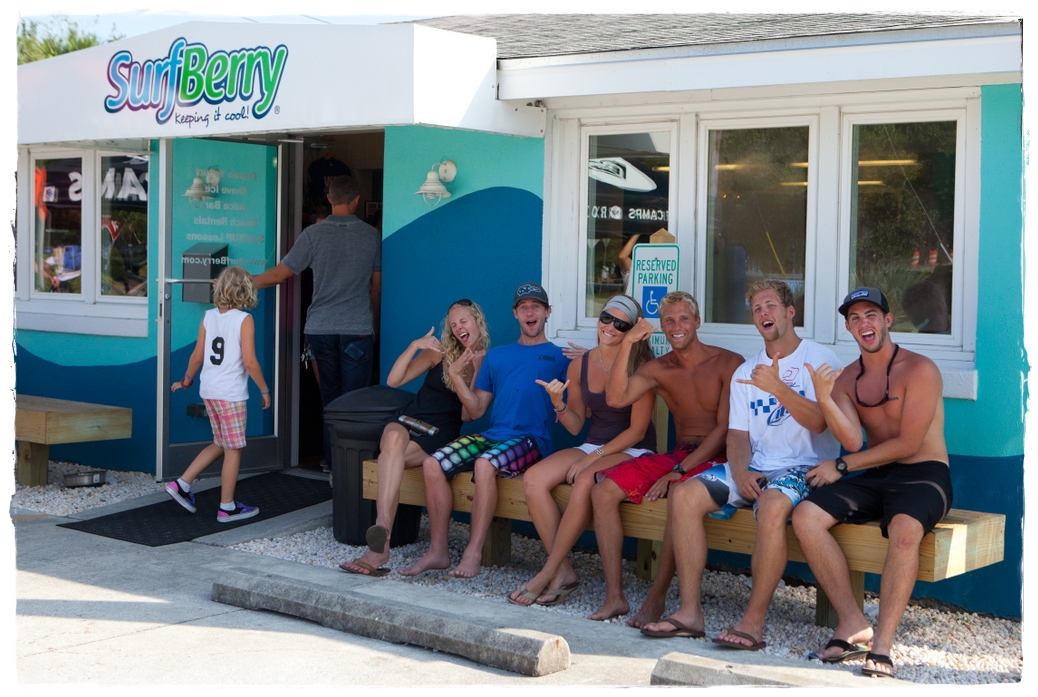 Join us at Wrightsville Beach's hottest spot to cool off with our delicious
smoothies, acai bowls, organic cold brew coffee, frozen yogurt, and healthy treats!
Our mission: to educate about the life enhancing qualities of healthy eating and active living while supporting community wellness.

We take great pride in our menu, from our organic espresso bar to our 100% vegan smoothies to every ingredient we carefully select to ensure that only the best foods are available to our customers. Whether you're in the mood to cool down with a super food smoothie, or cap off a delicious dinner on Wrightsville Beach with something sweet, SurfBerry has something for you!

We are also excited to offer a variety of outdoor activities and rentals for locals and visitors alike. Stop by our reservations desk and we'll show you why Wrightsville Beach is one of the top places to vacation and such an amazing place to live!

Our team of locals are dedicated to customer service and know everything from where to stay, eat, chill, surf and SUP. So stop by and we will hook you up with all there is to know and do. Our motto is "something for everyone."  We strive to offer healthy dietary alternatives and a wide variety of vegan protein supplements so you can nourish your body and enjoy life to the fullest!

We Offer:

100% Organic Espresso Bar
Superfood Smoothies
Acai and Pitaya Bowls
Cold rew coffee
Natural energy bars and protein boosting snacks
Premium Fair Trade Organic Coffee, Frappes and Tea
Milkshakes made with Organic Milk
Probiotic Rich Frozen Yogurt
Authentic Hawaiian Shave Ice

Click on the menu tab drop down above
to check out our awesome menu.