Looking to bring some extra relaxation with you to the beach? We have a full selection of high-quality beach chairs and umbrellas that will brighten your beach day even more. Why bother getting covered in sand or let the summer sun get the best of you, when you can stay cool and comfortable in the shade of your own personal umbrella and chair.
Beach Chair and Umbrella Rental Rates: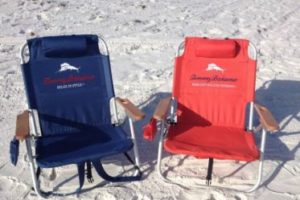 Back Pack Beach Chair

Come and relax at the beach with one of our high quality Tommy Bahama Deluxe Beach Chairs!
Daily: $5/day
Weekly: $20/week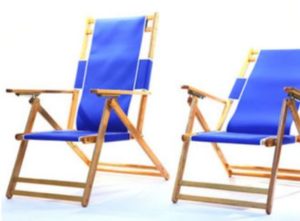 Premium Beach Chair
Take relaxing to the next level with our high-quality adjustable oak beach chairs. Perfect for a lazy day at the beach!
Daily: $10/day
Weekly: $25/week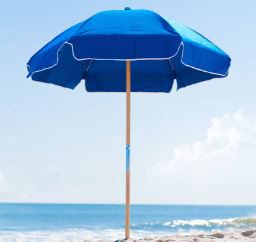 Ultimate Umbrella
Keep yourself cool and shielded from the sun with our quality 8′ beach umbrella with included beach umbrella anchor!
Daily: $15/day
Weekly: $45/week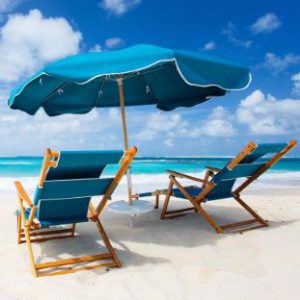 Two Premium Beach Chairs and Umbrella
The ultimate beach day in one package: two premium adjustable oak beach chairs and an eight foot ultimate umbrella with anchor will help keep you cool and in total relaxation!
Daily: $35/day
Weekly: $95/week
It's important that you guarantee your chairs and umbrellas. We highly recommend making reservations for your rentals as soon as you are aware of your vacation dates. If you would like more information or would like to ask about our beach rentals program call us at  1-910-789-1170 or make a reservation HERE –>